Many thanks to F-Secure for sponsoring Let's Talk Tech this month.
Nowadays we all want to use the public WiFi which is available to us when we're out and about. The problem is that public WiFi is inherently insecure; it's designed to provide internet access only and security implications are not a consideration for the provider.
F-Secure Freedome is a VPN which gives users the confidence to use any WiFi network and know their data will be secure and private.
Available as a mobile or desktop app, here's what you can do with Freedome:
WiFi security – the VPN creates an encrypted tunnel for data to travel through, so it doesn't matter if the public WiFi you are using is being hacked (through interception of data traffic) or is a rogue hotspot set up by a hacker – you will be invisible. Here's a video we made about it.
Tracking – no companies can track what you are doing online to build up a profile of you. Try it for 24 hours to see how often you are being tracked without your knowledge.
Geo-location – you can set your virtual location to one of 17 countries, meaning you can still access BBC iPlayer, banking services etc. when you're abroad. You can even tweet from China with it.
Safe surfing – it blocks harmful websites.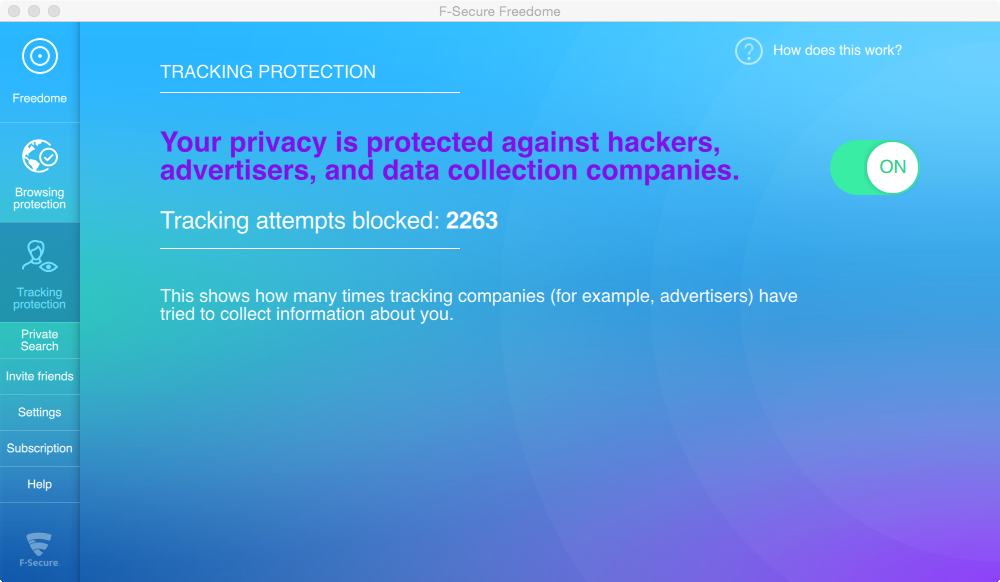 Supported platforms: Android 4.0.3, iOS 7, Windows 7 and OS X 10.9 (and all later versions).
Cost: 1 year subscription from £28.99
For a 14 day free trial and further information, just click here.