If you love taking photos and videos with your iPhone but want a more comfortable, DSLR-like feel to the experience, miggo's Pictar camera grip is going to grab your attention.
Currently undergoing a Kickstarter campaign that has reached half of its goal with 35 days still to go, this $90 gadget has been built to make iPhone photography that much easier.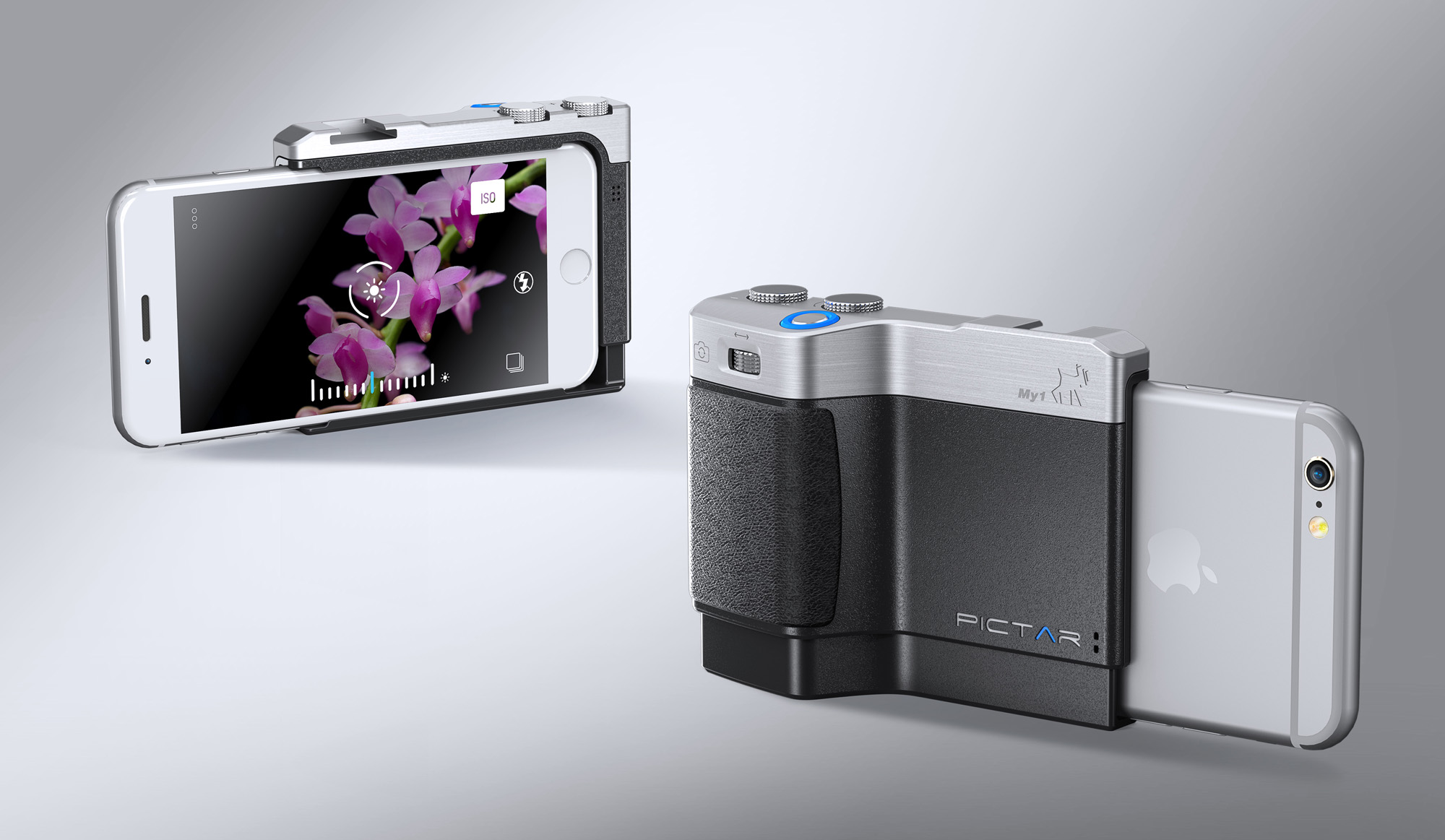 It's packing an ergonomic hand-grip which will make it convenient for one-handed use; 5 user-programmable buttons/wheels for functions like your shutter button and zooming in and out; and there's even a dedicated app featuring a range of shooting modes from sports and landscape to manual shooting mode.
The Pictar's appeal, at least for me, is the convenience of replacing on-screen controls with physical buttons and wheels that are quicker & easier to use. They want this device to give iPhone photographers better, faster and more granular control over their cameras while making it easier (and safer) to hold with one-hand.
With a dedicated camera app, the Pictar camera grip communicates with your iPhone using "high-frequency dual tone sounds". Because these tones are kept between 18,500 – 20,00 kHz they're inaudible by humans and in comparison to Bluetooth for example, you can expect the Pictar unit to last you around 6-8  months before you need to swap out its CR ½ AA battery.
For now, it'll only be compatible with the iPhone 4 to 6S, although they're planning for compatibility with future phones too.
---
Do you value having this level of control and comfort for your iPhone photography? Let me know what you think of Pictar in the comments!