Hooking up a Bluetooth keyboard or keyboard case to an iPad — especially now that iPadOS is so good — turns the device into a productivity beast. I've loved using my iPad Pro with a keyboard and mouse so far!
Now, by default the iPadOS keyboard has a predictive text & shortcut bar above the main QWERTY keyboard, offering things like formatting options and copy/paste buttons. When you hook up your hardware Bluetooth keyboard, however, this row of predictive text options and keyboard shortcuts sits at the bottom of your iPad display while you type.
Seems helpful at first — and in many instances it is — but I've regularly found that this predictive text bar actually gets in the way and makes it impossible to get any work done. I constantly had to minimise the damn thing, so I decided to simply disable it whenever I'm using my Bluetooth keyboard!
If you're struggling with the same thing, here's an easy fix for you.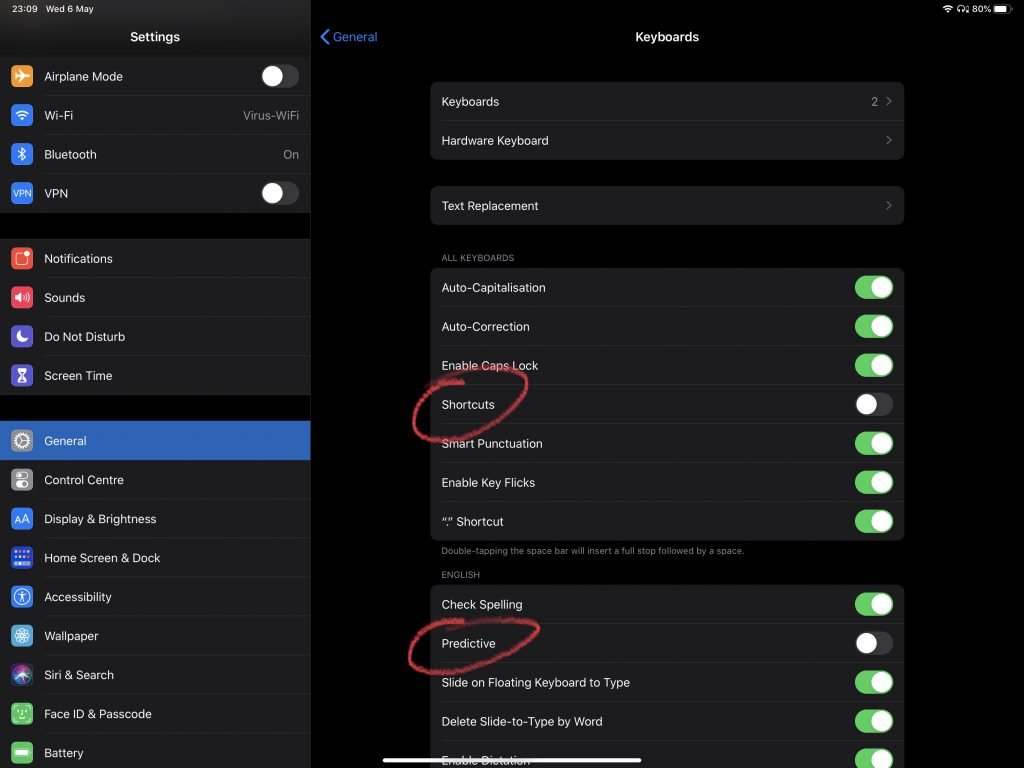 On your iPad, open the Settings app
Tap on General > Keyboard
Disable the following two options from that menu: Predictive & Shortcuts
That's all. Once you disable those two options the on-screen predictive text bar will disappear and you can win back those extra pixels.
Hope that helps!