Huawei has been causing serious waves in the smartphone world over the last few years — be it with their own lineup including the P9 and P9 Plus or Honor's mid-range smartphones like the Honor 8.
Today the company announced the Huawei Mate 9; a powerhouse smartphone that could just fill the void Samsung's Note 7 left behind after its unfortunate demise. So what are the main sticking points with this €699/$776 phone?
Huawei Mate 9 features
5.9 Full HD display

Android 7.0 & EMUI 5

64GB storage

Kirin 960 and 4GB RAM

Dual-sim

20MP monochrome and 12MP RGB camera

f/2.2 aperture, 4K video and OIS

4,000mAh battery, USB Type-C

190g
A strong spec sheet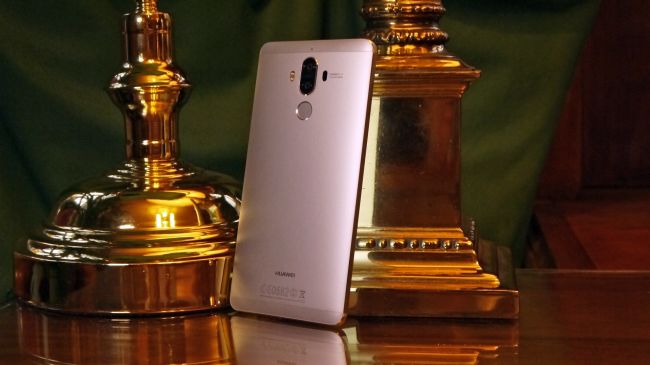 With a 4,000mAh battery, 4GB of RAM and Huawei's fastest ever Kirin 960 processor, the Mate 9 is undoubtedly a beast in the spec department. In fact, the only frowning point for some could be the full HD display, mostly because Android devices are commonly packing quad HD nowadays.
Camera specs look good on paper and a partnership with Leica helps. However as with their previous smartphones, Huawei hasn't really disclosed how much involvement Leica had with the Mate 9.
EMUI gets freshened up
Android loyalists moan and groan about Huawei's operating system, EMUI, for being too much like Apple's iOS and particularly for missing an app drawer. Fortunately for them, Huawei have introduced an (optional) app drawer to EMUI 5, an updated notification panel and being built on Android 7.0 it gains features like native split screen functionality too.
The Huawei Mate 9 also features a machine-learning powered system which learns how you use your phone and allocates its resources accordingly. The key promise here is that, unlike other Android phones that slow down over time, the Huawei Mate 9 will get faster as you use it. That's a bold promise, and it'll be interesting to see if the phone delivers in real world testing.
The top-model: Porsche Design Mate 9
If none of that sounds interesting enough to you, then Huawei's Porsche Design Mate 9 might. This limited edition device will pack in 6GB of RAM, 256GB of internal memory (that's 192GB more than the Mate 9) and a 2K resolution display. (It makes you wonder whether this is a smartphone or an ultrabook?)
The Porsche Design Mate 9 also has a 5.5 inch curved similarly to the Samsung Edge smartphones, however you'll have to pay handsomely for all this: €1395 to be exact, or $1549.
What do you make of Huawei's Mate 9 and Porsche Design Mate 9? Let me know in the comments.