Logitech's latest announcement to their already impressive range of Bluetooth keyboards is the Type-S, a keyboard case for the new Samsung Tab S, a 10.5-inch tablet.
The Type-S has a thin and lightweight design that "complements the thin aesthetics of the new tablet" says Mike Culver, vice president and general manager of mobility at Logitech, and also features dedicated Android shortcuts to make it an even better productivity tool.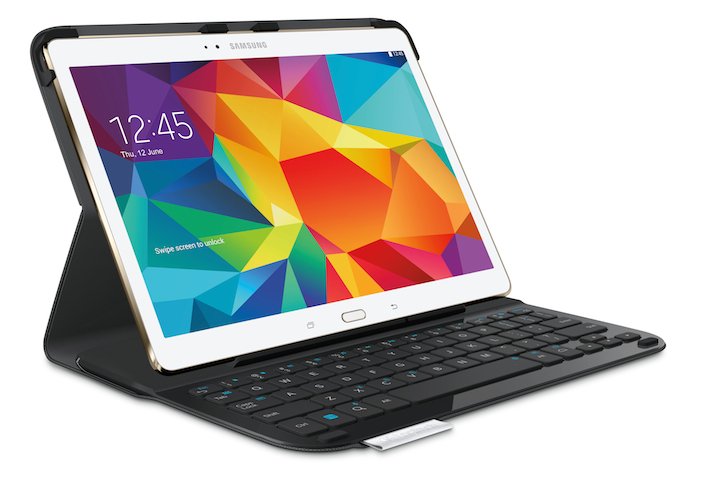 There are a couple of viewing angles: one inclined angle for typing and another that lays flat over the keyboard, and the keyboard case also has auto sleep/wake functionality.
Its Essential Protection System, or EPS, has been designed to protect both sides of the Galaxy Tab S from accidental bumps, scratches and spills. Logitech's SecureLock system also keeps the tablet secured with corner clips (image here) that make it easy to insert and remove the Galaxy Tab S.
The Logitech Type-S is available now in the UK for £89.99 (you can pick one up from Amazon here), and you can preorder in the U.S. directly from Logitech here for $99.99.
---
[youtube:http://youtu.be/jaTTVh525p0]