Ahead of Google I/O on the 25th of June – which is where we are most likely to see LG's demonstration of the LG G Watch as part of Android Wear – a leaked image of the LG G Watch has arrived online, showing what seems to be the real product.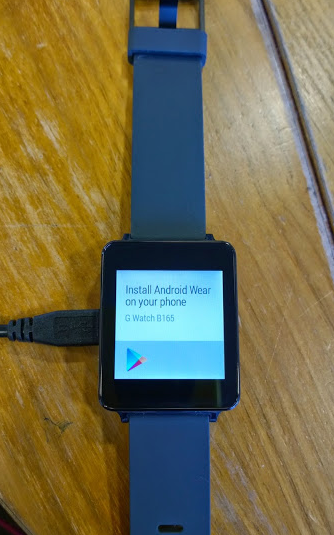 If the leaked image is anything to go by, the LG G Watch will have different coloured, swappable straps. This is definitely a plus as many people will most probably be wanting to swap out the standard rubber strap to fit with the colour of the watch they decide to go with.
A companion Android Wear app is also likely, although whether or not this is needed for the watch to function at all is still unknown. Based on the image though, it does look as if you do need to have the application installed.
There also looks to be a Micro-USB plugged in, which is interesting since most of the videos on the G Watch only show the magnetic charging port on the back.
Are you Following Let's Talk Tech?
Be sure to follow us on Facebook, Twitter and Google+ so you don't miss out on any of the Google I/O coverage on the 25th and 26th of June
Source: Reddit