Apple have finally set an official date for their annual September event. This year, it's on the 9th at 10:00 am PDT at the Flint Centre for the Performing Arts in Cupertino.
So far we're still unsure about what Apple are going to show off, however it's more than likely that they'll use this event for the launch of the rumoured 4.7″ iPhone 6.
Many people in the tech community are also hoping to see a glimpse of the suspected 'iWatch' at some point during the event, with others also expecting to see the 5.5″ version of the iPhone 6. After all, that could be what the two 9s are for – turn them around and you have two 6s, so could that mean two iPhones are going to be announced? Leave your thoughts down in the comments.
As usual, Apple isn't giving too much information away and the invite certainly doesn't either.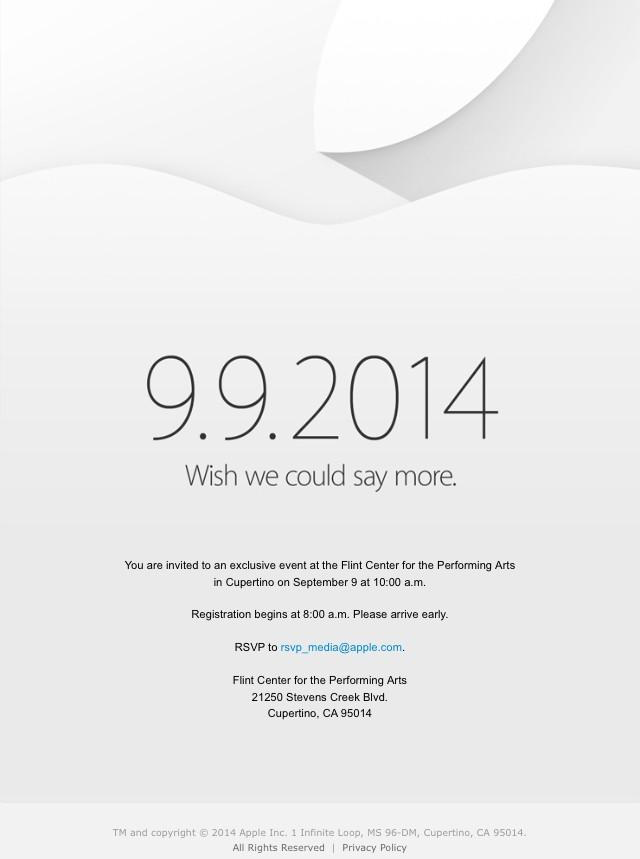 [box]
Are you Following Let's Talk Tech?
Be sure to follow us on Facebook, Twitter and Google+ to make sure you don't miss out on any of the Apple event news!
[/box]